Great New Design
For Your Speaker: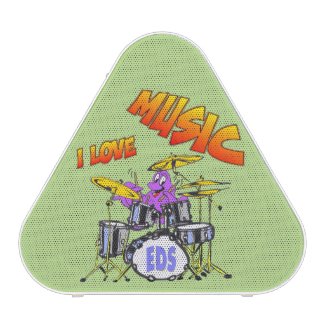 Music Octopus Pieladium Speaker
by
EdelhertDesignStudio
View other Drumming octopus Pieladium Speaker at
Zazzle.com
When you happen to be familiar
with our
Edelhertdesignsstudio Online Storefront
and
especially when you have had
a look at the
Phone Cases Collection
You might have noticed the
Octopus
,
Some time ago we posted some new designs
with this Octopus, like for example the
Speaker
that you can see here above.
(BTW notice the EDS-logo on
the Base Drum)
The Drumming Octopus Also
On DJ Headphones:
You can also discover this design on
Headphones like you can see here below:



Music Octopus DJ Headphones

by

EdelhertDesignStudio

Find more Drumming octopus Headphones at

Zazzle




TIP:

For Special Offers
Check out this link below with
the Zazzle Coupons & Promo Codes
As Soon As Possible !
We also Have T-shirts
with this Cute Design:
Check Out Other
Drumming Octopus T-shirts




Look at Other T-shirt Designs






(Or have a look at the
Cute Alpaca T-shirts

in our Travel Inspired Designs Webstore)
Read More about our Designs at:
EDS-Newsfacts
Your Thoughts:
It will be great to hear about
your favorite T-shirt texts
,
feel free to write a comment
with a link.
Write Your
Comments & Replies:
-----------------------------------------------------------------------------------------------
To Write
- Your - Comments
, simply click the
Comments-Link
here below:
-----------------------------------------------------------------------------------------------
Follow Us
On Twitter:
EDS Twitter Page
So You Can Frequently Check Out This Blog
For -
Crispy Fresh -
New Blogposts
(You Can Also Just Browse, Looking
on Keywords etc. etc.)
Or check out the,
Comments & Replies
from other readers or the...,
Other Related Posts
That You Sure Will Like, When You Enjoyed
Reading This Post:
I Love Music