DISCOVER endearing Music
with Quiet Complexity
In our local newspaper in the Diary slot,
I saw
a short announcement
about a music perfomance:
Jazz-singer Sietske with her band.
I like
jazz music
so I was
curious
about their music.
They played their latest release
titled: "Leaving Traces".
Sietkse explained the title: As I have understood, it has to
do with the fact that encounters with other people
can -
Leave Traces
-, can help to get new ideas, insights
and can
help stretch beyond the things we know
.
Something that made me think about one of our previous
Tweets, early this year, our Nature Walks in Winter:
specially the one about the Sheep leaving a Trail.
(and also a tweet about Lost Objects)
Sietske also told the audience, that she allways
wants that
the song tells a story.
On
www.berthold-records.de
you can read more background info
and interesting facts about their music making proces.
There you can also read about
- her music being endearing with a quiet complexity -.
That indeed is a great description for how I have
experienced the music.
It makes me think about one of my previous blog posts
on this blog titled:
Easily Playing Along
With relaxing sounds that seem to come effortlessly,
like the wind or a rippling creek.
Some of the things that I noticed from the band was
that the base player occasionally used a drumstick
to gently drum on the strings.
The percusionist too used sometimes soft drumsticks
to play on the symbals to add subtile
'special effects'.
Also I noticed that the guitar and the piano - like other instruments -
occasionally seemed to be
connected and intertwined
. It sounded like
you could barely know if it was the piano or the guitar you listned to.
It was a
Great Listening
experience,
Together with occasional Scat singing at the same time,
making it an extra special experience:
-
Leaving Traces -
I also made a
Tweet
about it as you can see here below:
— Edelhertdesignstudio (@dvanduuren1) 6 mei 2018
Talking About
Chasing Rainbows...,
One of the tracks that she performed is titled:
Chasing Rainbows
, and funny enough,
Recently we took photos for an annual
Photo Competition
And one of our Photos was from a
Unusual Special Rainbow
,
We also made a Poster from this Photo
as you can see here below:



You can read more background info about this photo on our Digital Camera-ideas Blog in a Blog post titled:

More of Our Photos
That Are Made Into Posters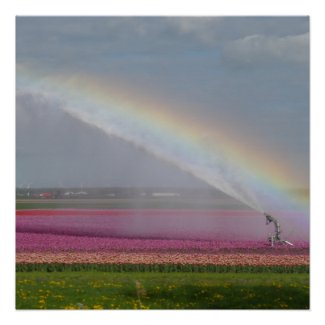 Rainbow over Tulips Field Poster
by
EdelhertDesignStudio

See This Poster



See More Posters



An other
Music Video
you might you can
discover in a blog post titled:
Happy Music, Summer Time
Related Topic
Previous blog posts:


Toots Thielemans Tribute Concert

Songs, Images and Music



Lidl South Sea Jazz 2012

Laren Jazz 2010






BTW you can use the Social Share Buttons

below this post to share this post with others!